Two Scottish Headless Ghosts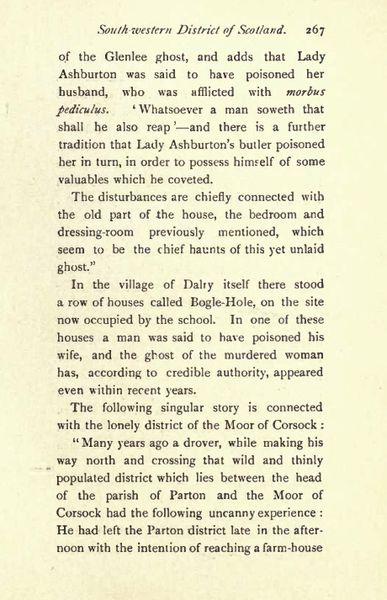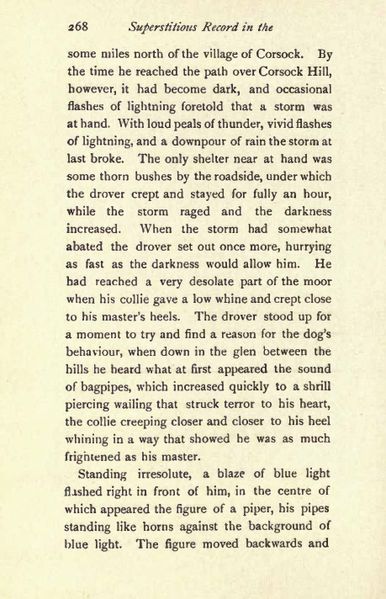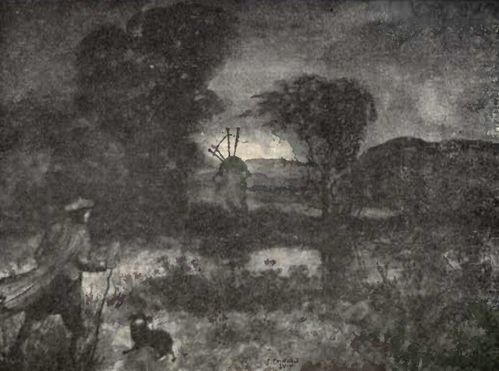 The Headless Piper of Patiesthorn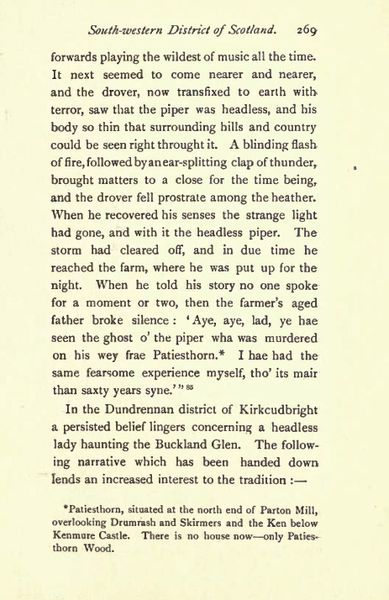 Note 85, Authority quoted by the Author:
Letter from John Copland, Esq., The Studio, Dundrennan.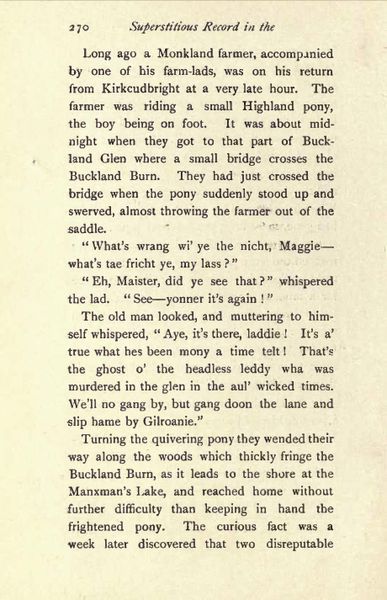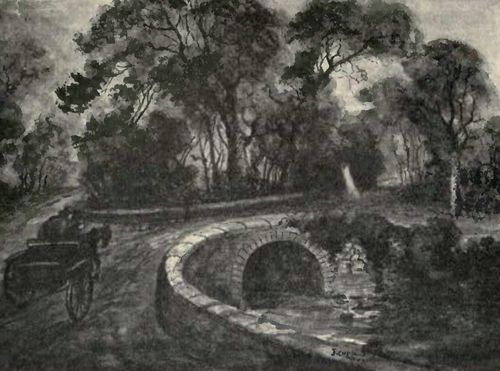 The Ghost of Buckland Glen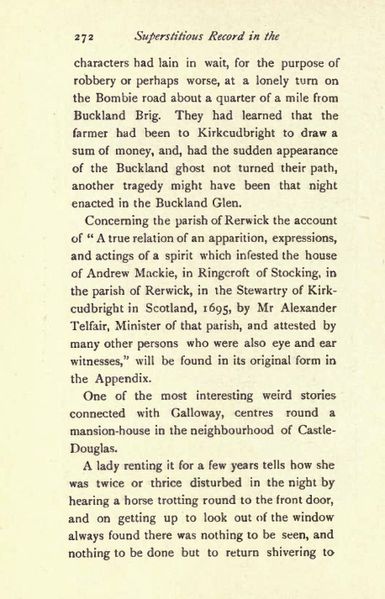 J. Maxwell Wood,
Witchcraft and Superstitious Record in the South-Western District of Scotland,
Illustrated from Special Drawings by John Copland, Esq., Dundrennan,
Dumfries, J. Maxwell & Son, 1911,
pp. 266-272.
Pour être informé des derniers articles, inscrivez vous :
Commentaires