End of Summer
Mote-soiled hands, hidden cold wind,
and dripping he spread refined shops' sweat,
the man who did hunt me in the uncold sky,
in rage, and once in my dear desperation;
arms beyond the hedge of factories' morning,
spitting slow blood.
I know.
What an awful cocktail of reek, light blue dust,
no blood-stained smile—Dust.
What sorrowful and silent grimaces.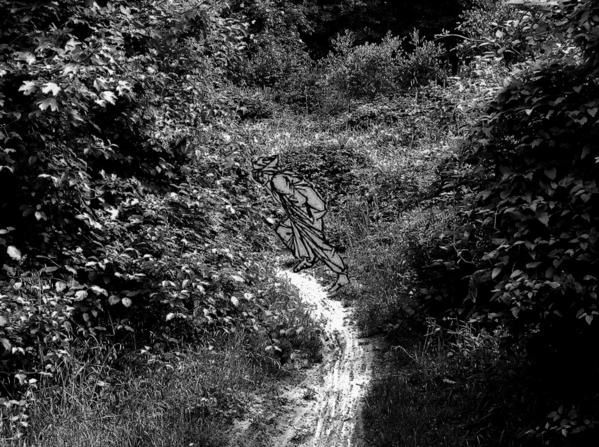 The end of summer (fold-in),
Listen To The Sound
Commentaires